Event Maritime supercomputing 22nd of November - MCA Antwerp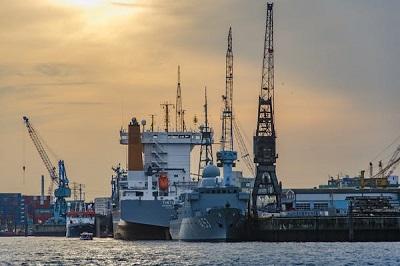 Join our inspiration session on supercomputing in the maritime and logistics sector on November 22nd, on location or virtually.
In this inspiration session, we will showcase how more computing power helps understand marine traffic in the North Sea, how crewing and scheduling can be optimized and what steps key players in the maritime sector are taking in an era of data and digitalization in the shipping industry.
High-performance computing is transitioning into the mainstream and accelerates innovation and business growth in all sectors. Imagine having the power of 10, 100 or more than 1000 laptops at your fingertips.
This event is jointly organized by the Flemish Supercomputer Center and MCA to inspire the potential of supercomputing in the logistics sector. Discover your part in the next steps and take concrete action. You can join this event on location, or you can follow this inspiration session virtually.
Program:
16:45 - Welcome at MCA LABS, De Gerlachekaai 20, 2000 Antwerp or online
17:00 - 18:30 - Insights by:

Carl Mensch, VSC
Benjamin Algoet, Motulus
Solange van der Werff, TU Delft
Jef Verbruggen, Euronav
Deepak Mehta, MCA

18:30 - Let's have a drink and talk a bit further
Practical information: 
Date & time: 22 November 2022 17:00 -18.30 CET 
Location: MCA Labs De Gerlachekaai 20 2000 Antwerpen 
This session is hosted by Flemish Supercomputer Center and MCA