Industry

HPC, a strategic development tool, at the disposal of the Belgian industry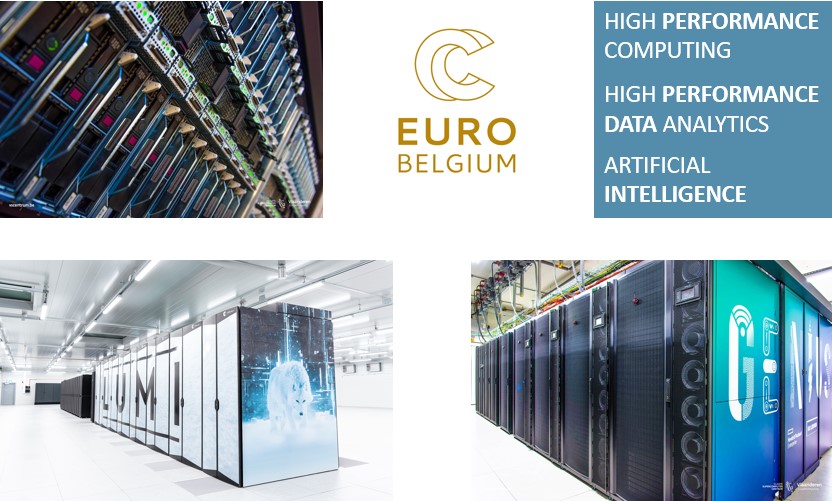 10 to 20% of Belgian supercomputers are dedicated to industry. What's in it for you?
As well as being used in fundamental research, supercomputing or high-performance computing (HPC) has developed considerably in industry in recent years. Industrial players are using supercomputing to improve productivity and reduce the time to market for innovative products.
HPC now has industrial applications in various fields, such as the automotive, aeronautics, energy, finance, telecommunications, health, chemical, biotechnology, agri-food, multimedia and environmental sectors.
Our offer
As a major player in supercomputing, EuroCC Belgium facilitates access to HPC infrastructure. 

Our partners Vlaams Supercomputer Centrum and Cenaero make world-class supercomputers available to industry (SMEs and large accounts)

But that's not the only thing... EuroCC also offers:
Direct consulting in HPC, data analytics and AI (including expertise in numerical simulation, AI, optimization of workflow)
Direct access to infrastructure (operated or not by the NCC) + dedicated support
Technology transfer (software or hardware)
Realization of Proof of Concepts (PoC)
...
Check out the website of the VSC for a list of services.
Check out the website of Cenaero for a list of research themes. 
 
💡Did you know?
Together, the Belgian HPC players can put at your disposal:
about ten supercomputers

access to the world-class European supercomputer LUMI (Tier-0), ranked 3rd in the world and 1st in Europe in terms of computing power
HPC and industrial performance
High-performance computing can help industry players at all stages of industrial activity: from product design to process automation.
EuroCC Belgium has developed close links with industry. As a proof, 10 to 20% of the national supercomputers (Tier-1) are dedicated to industry. Why not for you? Are you curious to know how the equipment and skills of Belgian HPC players can support the digital transformation of your industry?
Discover the stories of users via https://www.enccb.be/stories
Get in touch with EuroCC Belgium via contact [ati] enccb [dota] be">contact [ati] enccb [dota] be
Your need
Do you, or your company, need some assistance to face new HPC, AI or HPDA challenges? Please briefly describe your case using the present contact form such that we can identify the best Belgian experts to support you. Only a few cells are mandatory. The remaining cells are optional and allow NCC to better adapt to your needs.