13/06/2023 - Event: How to Accelerate Your Business with Belgian Supercomputers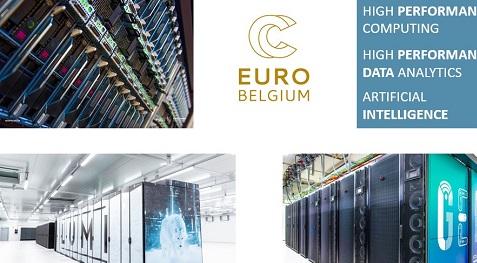 Take advantage of this exclusive opportunity to learn about the latest trends and strategies in High-Performance Computing (HPC). This networking event is designed to provide valuable insights into how HPC can drive innovation, boost productivity, and help your business stay ahead of the curve. 
Join us on June 13th at FWO, Brussels, to hear from industry experts and network with like-minded business leaders. Register to secure your spot and take the first step towards unlocking the power of HPC for your business. 
This event is organised by EuroCC Belgium, the HPC National Competence Center Belgium, in partnership with Agoria and the European Digital Innovation Hubs for the manufacturing industry WalHub and DIGITALIS. 
Program
13:30 check-in 
14:00-14:15. Welcome by Benoît Dompierre (EuroCC Belgium) and Bart Meert (Agoria) 
14:15-15:00 HPC business case by David Waroquiers (Matgenix) 
15:00-15:45 HPC business case by Ine Vandebeek (Diabatix) 
Closing: 15:45-16:00 
Drinks: 16:00-17:00 
Venue 
HOEK 38 Leuvenseweg 38 
1000 Brussel 
Directions: https://www.fwo.be/en/contact/address-and-directions/

Contact  
For more information or questions contact carl [dota] mensch [ati] uantwerpen [dota] be. 
Registration 
The event is free for participation but please register online via the registration form